11.12.2006 - Meetings at "The Beatles Cafe"
On the 7th of December Valeriy Daineko, a famous "Pesnyar" and the Honored artist of the Republic of Belarus, celebrated his 55th anniversary at "The Beatles Cafe". His close relatives and friends came to celebrate his birthday.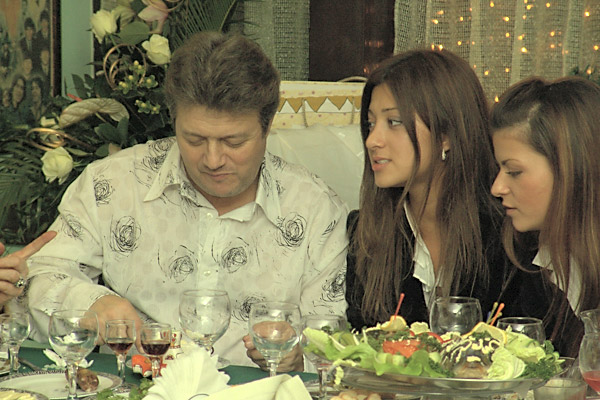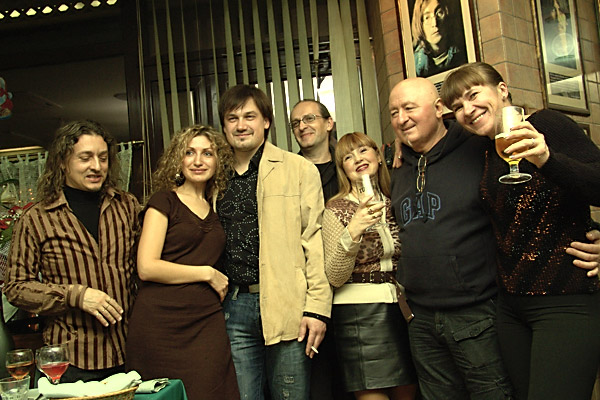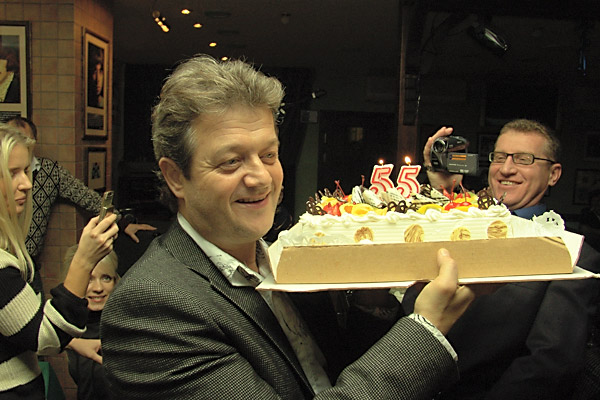 Many warm words and wishes were told to Valeriy, and at this time a concert of the English group "The Orchestra" (former participants of the project Electric Light Orchestra Part II) were taking place in the Palace of the Republic. After the concert all members of the group wished to visit "The Beatles Cafe". And here, at the height of Valeriy Daineko's anniversary the participants of "The Orchestra" appeared at "The Beatles Café.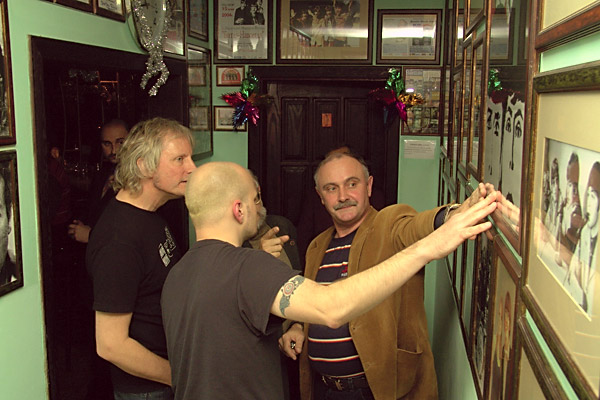 Having found out about the anniversary of the legendary Belarusian musician, Kelly Groucutt, a bass-guitar of "The Orchestra" group congratulated Valeriy and handed him over a memorable picture with the autographs of the group.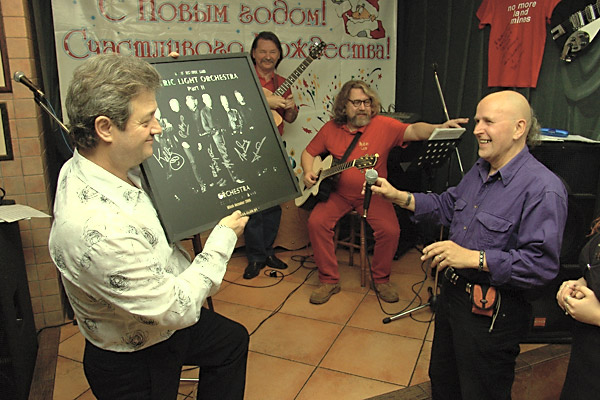 In his turn Valeriy Daineko performed his best-known song "Zacharovannaya" for the English musicians.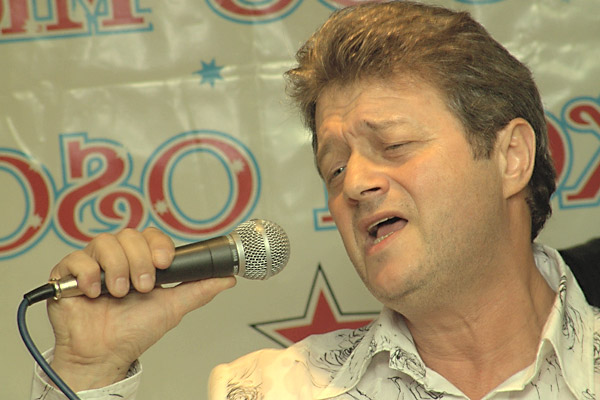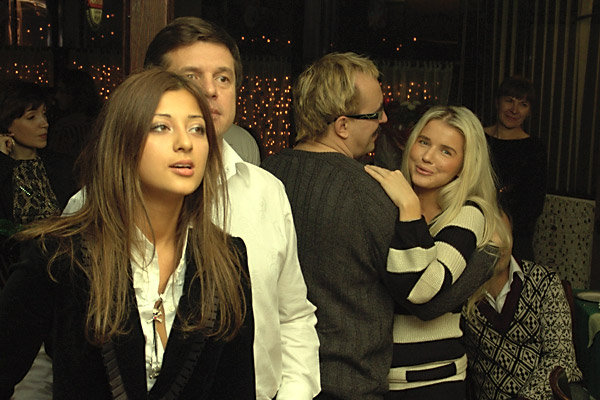 Vladimir Tkachenko and Victor Molchanov came to congratulate their former colleague of "Pasnyary" band. And as soon as the first Beatles composition sounded in their performance all the English musicians rose from their seats and with exclamations "Fantastic!!!" applauded to the Belarusian guitarists. Later on the Englishmen were even shooting a film of a duet performance.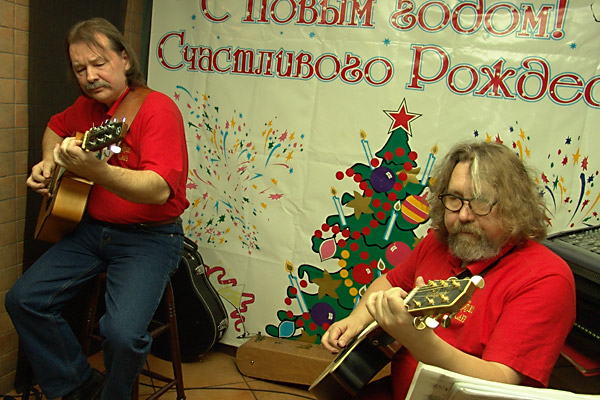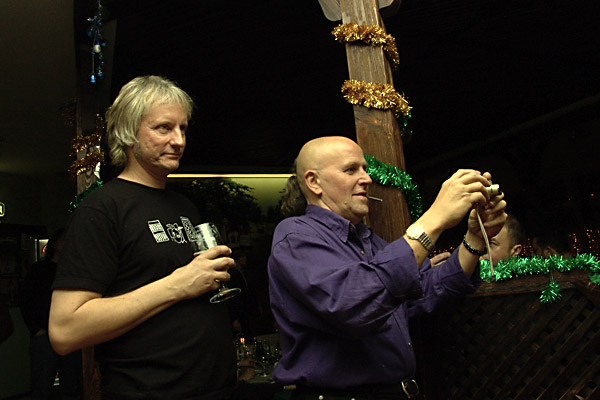 And famous people in Belarus continued to arrive to "The Beatles Café" to congratulate Valeriy Dayneko.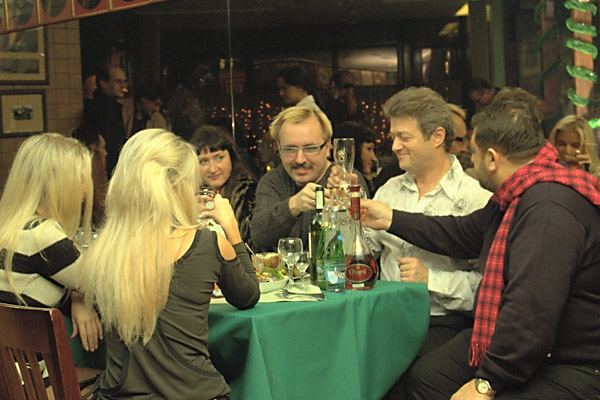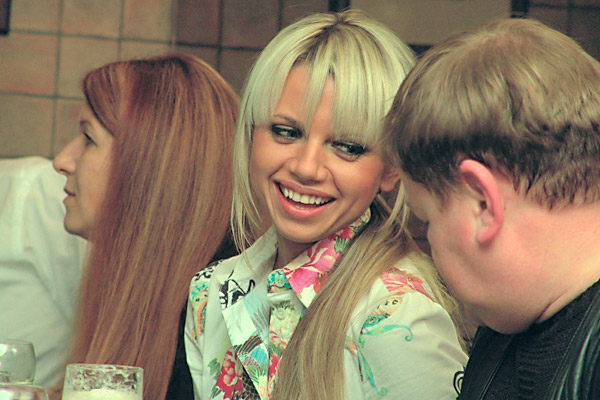 The most original congratulation Valeriy Daineko received from his daughter Victoria who sang a song from Gloria Geynor repertoire.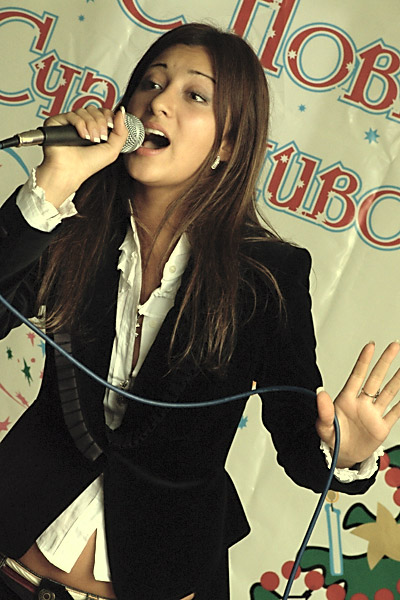 The evening was wonderful! All the presented were quiet pleased. It was cheerful there and a friendly atmosphere filled "The Beatles Cafe".
V. Morozevich