09.04.2009 - Big spring holiday of "The Beatles" in Belarus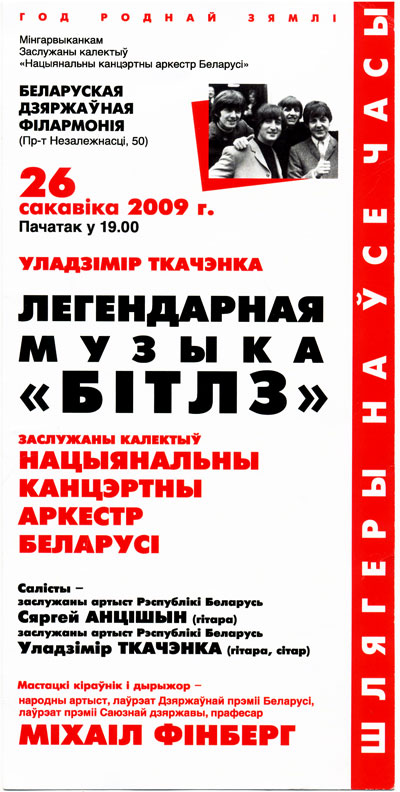 On March, the 26th in the big hall of the Belarusian Philharmonic society took place a unique concert of the National orchestra under control of Michael Finberg - a concert "Legendary music of the Beatles". The ideological inspirer of this concert and the author of all arrangements became the Honored artist of Byelorussia Vladimir Tkachenko. Preparation of the program has borrowed from an orchestra more than month.
The hall of the philharmonic society could not contain all wishing to get on this concert. Already on an output from the underground asked superfluous tickets. 60 best musicians from Belarus have executed more than 40 songs of the legendary Liverpool four weaved in a uniform outline of the symphony. One and a half hour of music "The Beatles" have not left anybody indifferent. The hall applauded standing. Gallant an orchestra! Gallant Vladimir! Bravo "The Beatles"!