13.12.2006 - "Latinos" Party or "Besame Mucho"
On the 9th of December there was celebration of the 65th anniversary of the most popular song of the XX century - "Besame Mucho" at "The Beatles Cafe"
The partner of this evening became mexican beer "Corona", represented on the Belarusian market by "Pivnoy Ryad" company.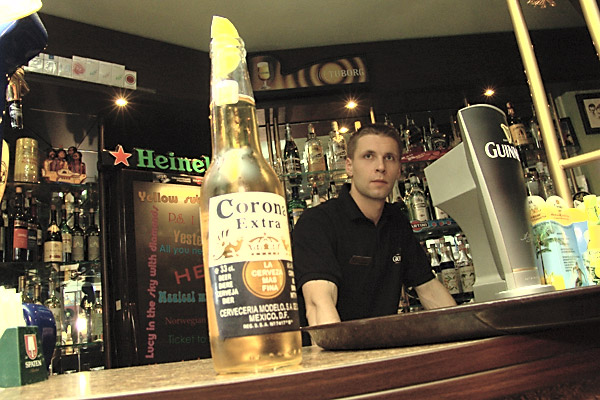 The song "Besame Mucho" in execution of the Liverpudlian Four opened the evening. Then Bolivian guys from "Libertad" band appeared on a stage and soft chords of this and many other well-known Latin American songs filled the hall.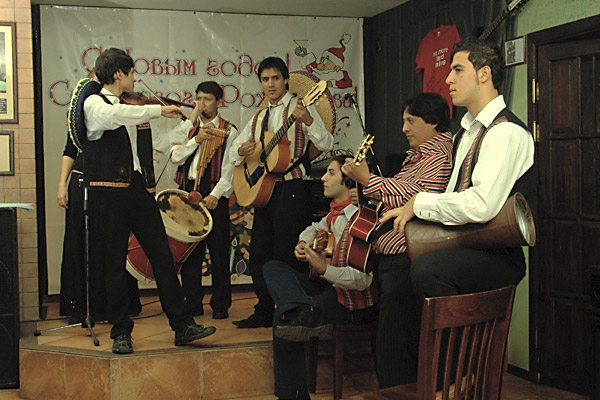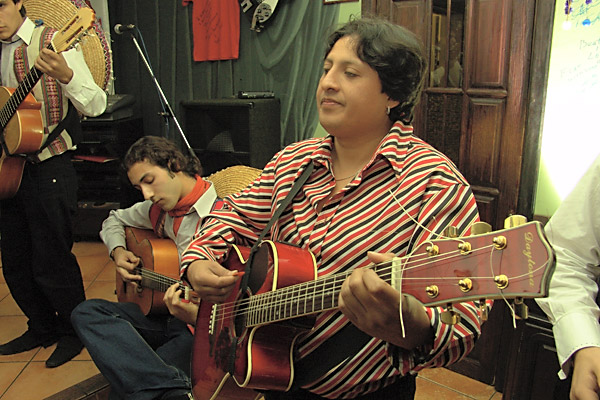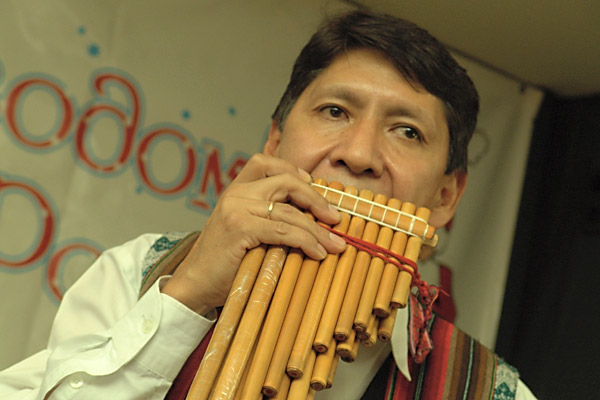 In this romantic atmosphere under the music of real "Latinos" and a bottle of "Corona" visitors of the cafe were transferred somewhere pretty far, in hot Acapulco.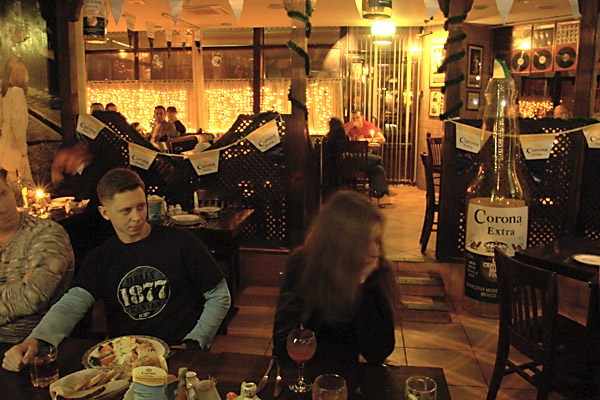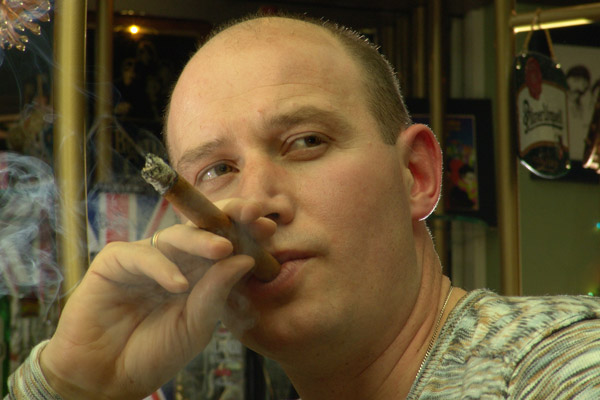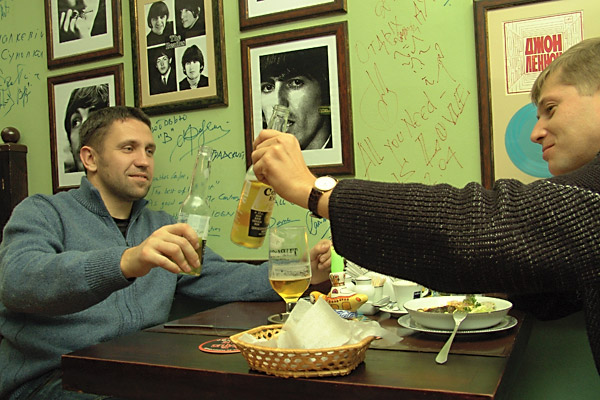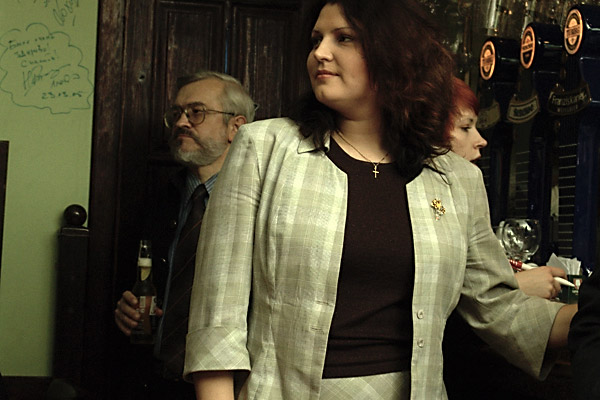 The leader of the evening conducts tirelessly mini-competitions and played prizes from "The Beatles Cafe" and "Pivnoy Ryad" company (compact discs with 21 variants of "Besame Mucho" performance and souvenirs from "Corona").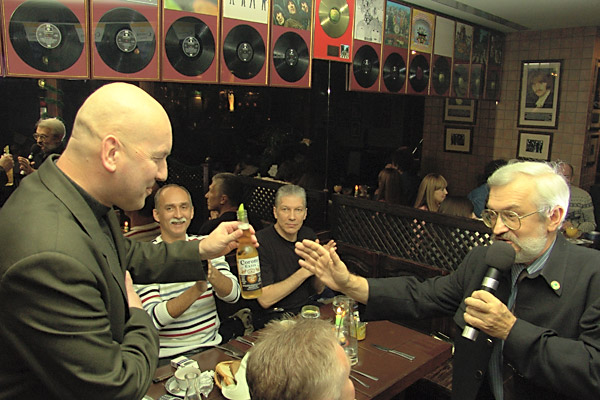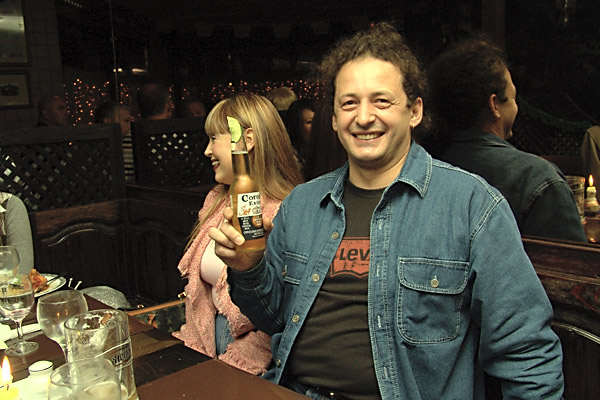 And here on a stage appeared so called residents of "The Beatles Cafe" - Vladimir Tkachenko and Victor Molchenova's duet who contributed their mite to the general mood of the evening and performed their variant of a legendary composition and also some famous songs of Carlos Santana: Samba Pa Ti, Europe and many other things.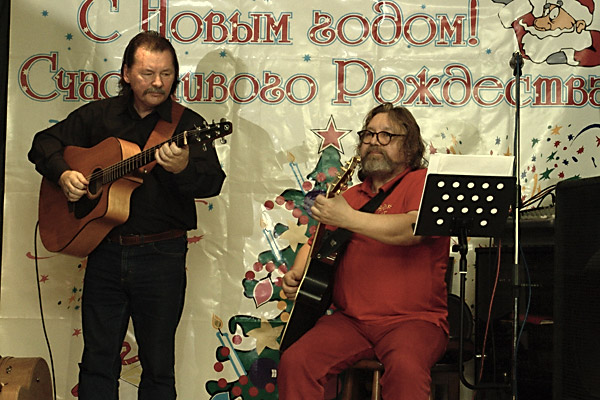 The evening was becoming more attractive and one could hear some voices who picked up the chords and were singing "Besame Mucho".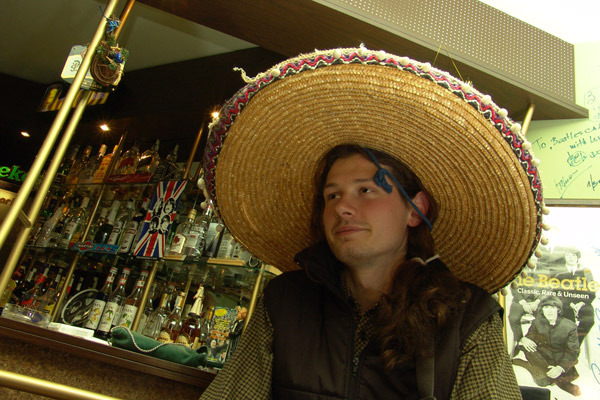 The musicians joined general fun and tasted mexican beer "Corona".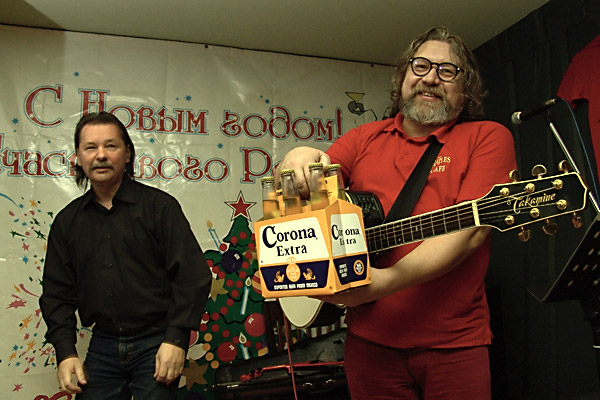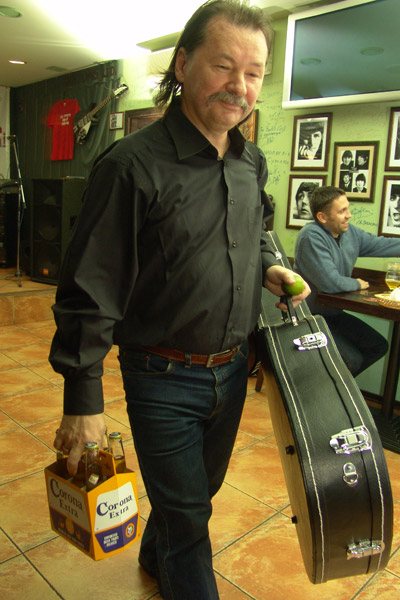 The evening turned out well and it couldn't be otherwise as the song "Besame Mucho" belongs not only to Mexico, it became really national one and is loved and known all over the world.
Thank you, Consuelo Velasquez!